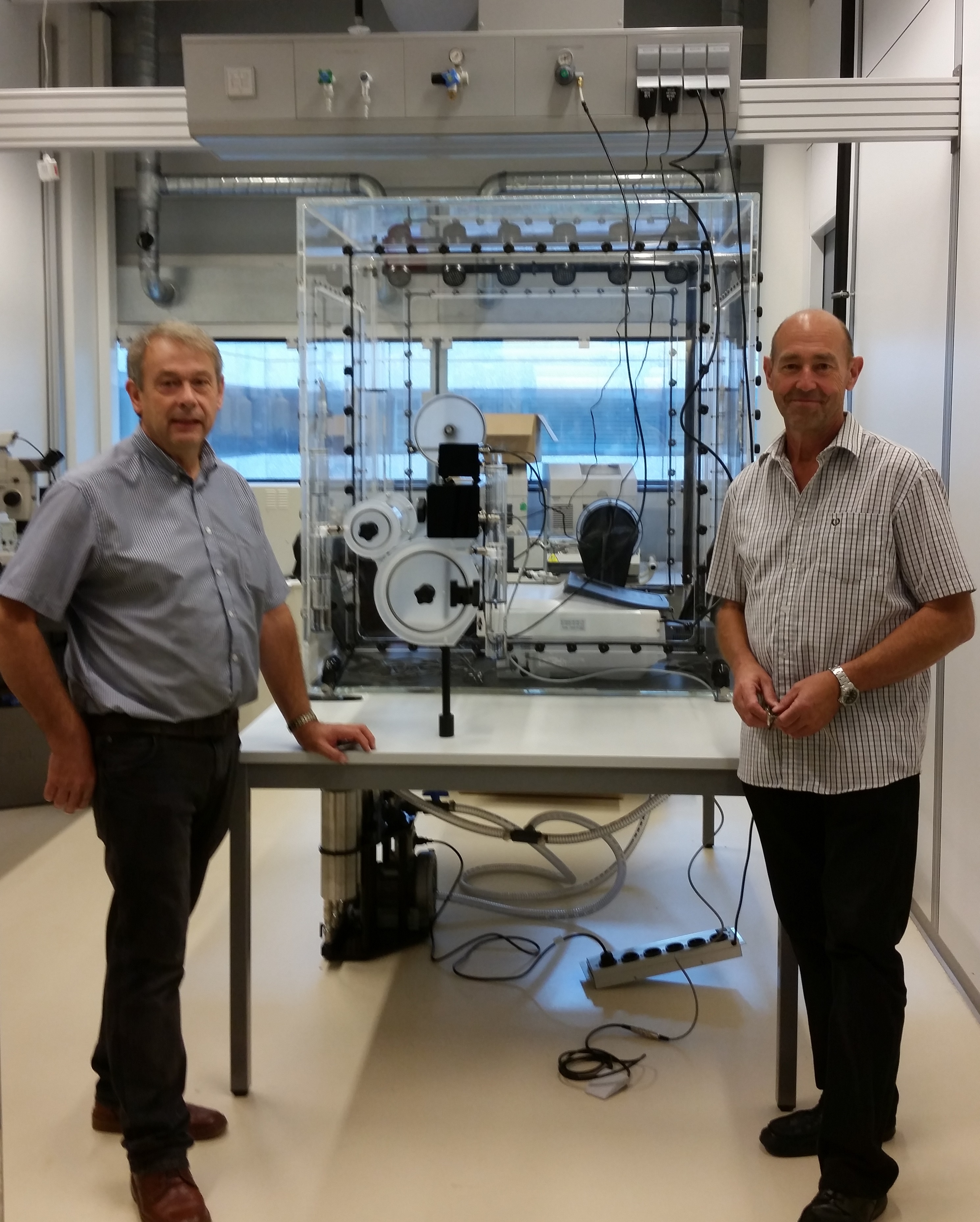 October 2016: A high-capacity glove box system from Belle Technology installed at HIMS-Biocat
The HIMS-Biocat group possesses state of the art equipment for research across chemical and biological sciences.
We have recently added to our lab a new high capacity glove box. This equipment will allow us to study the properties of new enzymes that operate under anaerobic conditions.
The glove box was produced by the engineers of Belle Technology (UK)  in order to match the requirements for our research (i.e. high capacity system). The customised system offers ample space for performing procedures of biochemistry, microbiology and biocatalysis in absence of dioxygen.